Malcolm Ireland- Principal Data Protection & Privacy Consultant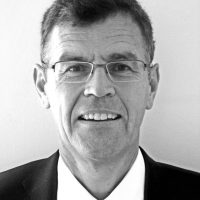 Principal Data Protection & Privacy Consultant
Malcolm is a highly experienced Data Protection & Privacy Consultant with over 15 years' experience providing project leadership and team management to a wide range of enterprise clients establishing and implementing comprehensive data protection and cyber security remediation programmes, protecting data from either malicious and accidental loss.
Holding a number of C-Level (CISO) security roles, Malcolm has provided leadership and taken responsibility for transformation programmes to improve organisations overall Cyber Security Maturity including meeting Data-Centric compliance regulations such as PCI DSS.
With a Postgraduate Diploma in Legal Practice (LPC), an MBA w/ Master of Law and as a Certified Data Protection Practitioner, Malcolm is well versed in the changing regulatory landscape and assisting clients with the compliance of the EU GDPR.
Working in both CISO and Programme Management roles, Malcolm has a proven track record of successfully managing projects from inception to close whilst delivering on the project goals, objectives and business benefits. He is especially focused on achieving quality, cost control and operating to strict deadlines for all client engagements, managing a team of up to 140 staff.
Alongside leadership and management skills, Malcolm has demonstrable high-level technical expertise with experience of a number of industry leading Data Security and Cyber Security solutions including: Symantec DLP (Vontu), McAfee Endpoint Control, Splunk, Good Technology and others.
As a PRINCE2 Certified Practitioner, Malcolm follows formal project and programme management methodologies, assisting with budgeting, business case creation, requirements definition through to project delivery and management of technical resources.
Malcolm also holds membership with the National Association of Data Protection Officers.