Barry Seward- Senior Cyber Security Consultant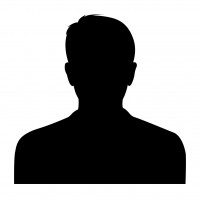 Senior Cyber Security Consultant
Barry is a senior technical security consultant with over 18 years of hands-on experience gained from a wide variety of large IT security projects within enterprise organisations across a variety of industry sectors including as Finance, Retail, Manufacturing and Healthcare.
While Barry is primarily a technical security consultant, his wide knowledge of enterprise class-computing helps ensure security projects are successful.  He has represented client organisations as a technical authority at both board and government level, and is dedicated to delivering successful projects.
He has experience working on a number of data security projects, acting as lead consultant, working with the organisation to identify sensitive data implementing appropriate governance measures such as classification frameworks, policies and procedures, then designing and implementing technical solutions to enforce controls to monitor block sensitive data leakage.
Barry has experience with a number of industry leading technical Data Classification, Data Loss Prevention and Database Activity Monitoring (DAM) tools including; Boldon James, IBM Infosphere Guardium and Oracle Database Firewall (Securno) with a key focus on adding business context, and bespoke technical integration with existing security tools
He possesses a rare combination of in-depth, up-to-date, technical skills in many related IT specialist domains, including software development, database (SQL/RegEx) and infrastructure architecture required when configuring data security solutions.
Barry currently holds the CISSP and ISO 27001 security qualifications, including technical security certifications from a number of security vendors such as RSA, Checkpoint, NCipher and VMWare.
Barry possesses strong communication and leadership skills, being a first rate team player and experience of running security teams of up to 25 technical consultants, delivering within a formal programme methodologies.