Kevin Stubberfield- Lead Cyber Security Architect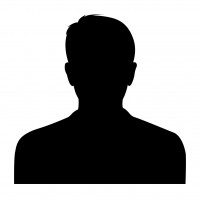 Kevin Stubberfield- Lead Cyber Security Architect
Kevin is a highly experienced Lead Cyber Security Architect with extensive experience in developing and implementing best in class IT security designs mitigating global fraud and cybercrime risk, helping organisations protect their data and reputation.
Typically operating within highly regulated environments, including financial services and Government, Kevin is well versed in collaborating with legal, risk and audit experts to develop and implement security designs enables organisations to meet critical SOX and FSA/PRA regulatory requirements.
He has worked on a number of high-profile programmes such as £multi-million global outsourcing partnerships, Cyber Security transformation programmes, and designing high security environments for innovative Direct to Customer (D2C) online systems following a PRINCE 2 methodology.
Kevin has particular expertise in designing and delivering highly secure network environments, using a combination of security technologies such as next generation firewalling, database monitoring and identify and access management acting as technical design authority for a number of enterprise-grade network segregation projects.
He also possesses strong stakeholder management and commercial skills, with a track-record for recovering failing IT security projects through rapid analysis, rigorous re-planning and stakeholder buy in.