James Walker- Principal Cyber Security Architect & Managing Director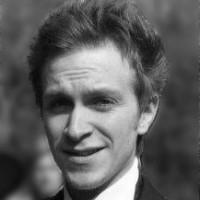 Principal Cyber Security Architect & Managing Director
James is both the founder and managing director of JAW Consulting UK Ltd. He is a highly accomplished Cyber Security Architect from a strong technical background, with 9 years in both internal, and customer-facing roles; from Analyst, Management Consultant, through to Enterprise Security Architect.
James has worked with a wide range of clients ranging from small to large global enterprises across multiple industry sectors (financial, retail, government, FMCG). Typically engaged on Business Transformation Programmes with multi £M funding criteria. He has quantifiable experience in analysis, cyber security design, development, test, deployment, and infrastructure roles. Routinely operating within cyber security programmes that adopt formal project governance and delivery methodology
He has experience of working at the ground level, but also experience of C level consultancy providing advice on best practice, security strategy , technical solution definition and sourcing strategies.
Considered a energetic, enthusiastic and reliable individual by his peers, with the highest standards of integrity and ethics, who has a proven ability to deliver results and engage stakeholders at all levels within an organisation. Working well both as part of a team, or under his own initiative.
James is an interactive member of the UK Information security community with strong cyber security architectural expertise.
In depth knowledge of industry standards including: ISO 27001/2/4, ISO 25999, HMG SPF, ISF Standard of Good Practice, COBIT, PCI-DSS, Cloud Security Best Practice, TOGAF V9, SABSA
---
Looking for assistance with Cyber Security Architecture?
Request a free consultation from one of our team.
---
Details about James
Where does your passion currently lie within Cyber Security?
This is very hard for me to pin this down; I am perhaps, interested in too much. The constant cat and mouse game within the industry and the changing motivations behind the hacking mentality, now moving purely from notoriety to now one of cyber-crime and corporate espionage is extremely interesting. Matched with equal levels of intellect, the passion, determination and reward, though, is the differentiator between the offensive and defensive nature of Information Security. I am myself perhaps most passionate about joined-up structured logical thinking, and strategic long term vision providing businesses with the solutions and tools to do Information Security Architecture, and to do it well.
Why do you like working with JAW Consulting UK?
After working for many years in the industry, hearing the same pain points from clients after failed deliveries and failed solutions from even large and respectable consultancies, having the opportunity to work with talented, like-minded individuals with equal values is extremely rewarding.
What do you find most interesting about information security architecture?
Big picture thinking is what cyber security architecture is all about, and providing an organisation with a structured means of managing their ever evolving risks and associated complexity with innovative methods, processes, principles and technical solutions is perhaps the allure.

How do you deal with the human factor in information security?
What humans can make, humans can break, and as long as they are around, they can both increase, and decrease the level of security of an organisation. Whether it is the employee who is not motivated enough to complete his tasks adequately, or, a good employee who is moving onto another company, with your data, thinking through a whole range of emotive frames can help reduce the potential for human-induced risk, with the policies, processes and procedures to drive the necessary behaviours, backed up of course by technical enforcement. Trust, but verify.
What products do you enjoy working with?
As a company we are of course vendor agnostic, always ensuring the correct solution for the requirements. I do myself have a preference for cross integrated products, and of late more and more companies through acquisitions after the rescession have been working on improving interoperability and integration within their suit of products. McAfee are continuingly doing this with their ePO (e-policy orchestrator) platform, and associated products with leading analysts agreeing they are getting it right year on year. I have enjoyed immensely working with thier products with previous clients.
What certifications do you currently hold?
I currently hold Certified Information Security Professional (CISSP), Certified Ethical Hacker (CEH), Certified Information System Auditor (CISA), Certificate of Cloud Security Knowledge (CCSK) and McAfee Certification Product Specialist
What do you like doing in your spare time?
I enjoy keeping fit, travelling, dance, and even a bit of singing. I am also perhaps, something of a car enthusiast.

What people say about James
"James is a passionate security solution architect who takes a broader view of the surrounds, trying to take in all potential issues faced. He is forward thinking and attempts to allow for future eventualities that a solution may face. James is very security focused and loves the technology that the domain offers."
John Taylor, Global Head of IT Security & Service Continuity, Global FMCG Organisation
"I had the pleasure to work with James, who is a very knowledgeable, skilled and energetic security consultant. I hope to work alongside him again in future consultancy opportunities and would recommend him to other prospective employers."
Justin Gibbs, IT Security Architect, Global FMCG Organisation
"James is a very diligent and capable IT Security Consultant. Having worked with James on a £20m+ programme, I have had the pleasure of experiencing his insurmountable knowledge and quality of consultancy on a regular basis. James' commitment and professionalism is ideal for supporting any major IT security initiative."
James Jordan, Senior Programme Manager, Prudential UK
"James is a passionate security professional with a real thirst for knowledge. He ensures that he remains contemporary in his subject area and speaks with conviction and enthusiasm to his peers and senior colleagues. I would have no hesitation in recommending James."
Simon Swinnerton, Head of Architecture, Global FMCG Organisation
"James is a very capable information security professional who delivers work to a very high standard."
Geoff Harris, CEO of Alderbridge Consulting