Data Classification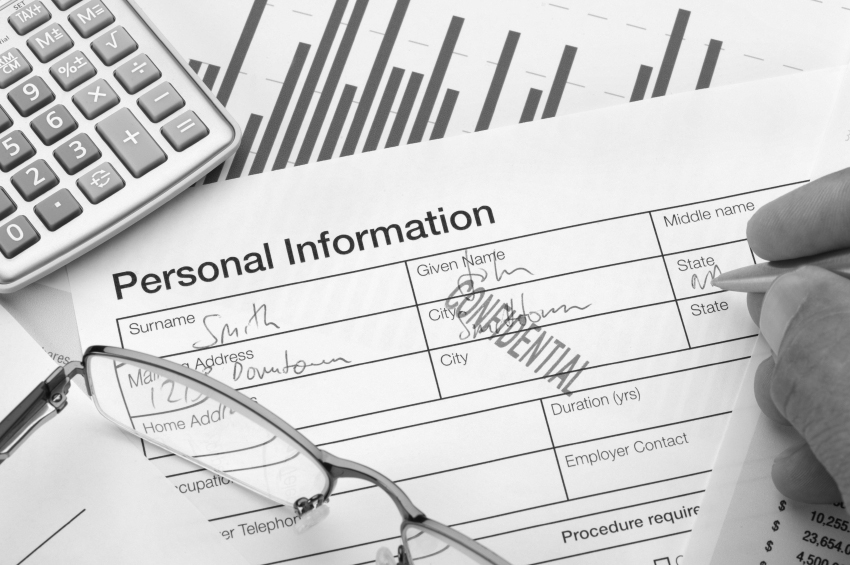 Our Data Classification software supported by an agreed Data Classification Policy provides a means for the businesses to consistently apply a rating to the information they create, store and transmit by the people that know the most about that data, i.e. the users.
Identifying and protecting sensitive business and personal data can present a difficult task where data is not consistent in its type, and stored in unstructured locations such as disparate file shares and document management systems (DMS's).
When data is appropriately labeled inline with a data classification policy, IT and Information Security Teams can focus their time, effort and security budget on implementing strong protection controls based on the sensitivity of the data, and the systems and networks which process and store it.
Data Classification applies both a visual marking which can be seen on printed documents, and meta data, an electronic tag which enables other security tools such as Data Loss Prevention (DLP) technologies to take actions in accordance to agreed rules, improving their effectiveness at monitoring and blocking protection data breaches.
The impact on organisational culture also causes a positive shift to one of security awareness and a level of end-user responsibility for the protection of sensitive personal and business data, demonstrating to both customers and regulatory bodies that protection of sensitive data is a priority to the business.
Overview
Boldon James provides information classification solutions that help organisations manage email messages and documents. Email Classifier and Office Classifier are plug-ins for the Microsoft Office suite that allow end-users to add business-relevant labels to unstructured data.
These labels are used by the IT infrastructure to apply security and retention policies appropriate to the content. Additionally, the Classifier products add visual marks to content in the form of human-readable text, which increases user awareness and provides handling guidance.
Our Data Classification Service assists your business with the expert integration of the Boldon James Data Classification Tool within your business environment.
We work with your IT & Security Team to define an appropriate Data Classification Policy, and translate this into an appropriate configuration within the Boldon James Technical Tool.
Our Data Classification Methodology ensures the configuration and deployment is tailored to your specific environment, with the appropriate level of user interaction to drive the right behaviors within your organisation.
---
Enable EU GDPR Compliance with Data Classification
Request a Free Data Classification Consultation
---
Key Benefits
Improve

 data security awareness amongst all users within your organisation

Enforce

 corporate security policy

Identify

 and secure valuable data (including unstructured)

Demonstrate

 regulatory compliance to standards such as EU GDPR and UK DPA

Increase

 the effectiveness of DLP solutions

Encourage

 safer collaboration
Our Methodology
Step 1: Data Classification Pre-Assessment Phase (Off- Site)
Meeting with key staff members
Review of network topology
Walk-through of engagement activities, and agree roles.
Confirm on-site requirements have been provided
Review of existing Data Classification Policy (If Applicable)
Step 2: Data Classification Discovery (On- Site)
On-Site Product Overview and Scoping Workshop
Walkthrough of Business Requirements
Review Existing Data Classification Schema and Policy
Identify any required integrations with additional security tools (DLP, Email Gateways)
Step 3: Data Classification Initiate Phase (Off- Site)
Define the high-level approach to PoC
Define the high-level approach to Pilot including Technical and Business Users.
Define and Agree Success Criteria for the PoC
Define and Agree Business and Technical Requirements.
Revise and Agree Data Classification Project Plan
Step 4: Data Classification Design Phase (Off-Site)
Create & Define Data Classification Tool Solution Design (HLD)
Design Integration with 3rd Party Tools (Foundation Level)
Validation of Data Classification Deployment Project Plan
Support creation of User Communication and business engagement plan
Step 5: Data Classification PoC Phase (On-Site/Off-Site)
Review and Agree a PoC Plan and Test Scripts for Model Office
Installation and Base Configuration of Data Classification Tool
Creation of Data Classification Tool Policy aligned with Business Information Classification Requirements.
Configuration of integration with 3rd Party Tool (Foundation Level)
Model Office Technical Testing SME Support
Provide On-site Training and Knowledge Transfer
Post- PoC Review and Refine Classifier Tool Policy.
Step 6: Data Classification Pilot Phase
Review and Agree a Pilot Plan and Test Scripts for 20 Users
Provide Business Training for use of

Data

Classification

Tool
Support definition of Data Classification Operational Processes and Procedures.
Review Data Classification Success Criteria
Step 7: Data Classification Deployment Phase
Review and revise Staged Deployment Plan
Configuration of Data Classification Tool for Production Deployment.
Configuration of  3rd Party Tool Integration (Foundation Level)
Provide SME Technical assistance during deployment.
Pilot Support and Business Training on use of Classifier.
Full Deployment
Client Technical Team Training and Knowledge Transfer
Step 8: Post Implementation & Warranty Period
Post-Deployment Health-Check
Troubleshooting and Project Closedown
Timeframe
Total:       Dependant on Scope
Onsite:    Dependant on Scope
Remote:  Dependent on Scope
Deliverables
 Data Classification Workshop- Review the classifier products and the approach and steps for the days ahead. Identify potential pilot users and locations.
Data Classification Business & Technical Requirements – A set of agreed requirements outlining the functionality and operation of the data classification technical solution to meet business and regulatory needs.
Data Classification- High-Level Solution Design – A high-level design document outlining the technical architecture and design decisions taken with mapping against the agreed business and technical requirements.
Data Classification Use Cases-

 

A set of agreed test scenarios which are agreed with the client which confirms the configuration is performing as expected and in-line with requirements.
Data Classification SME Consulting Services- Provide consulting services by a certified security consultant trained in technology deployment and configuration of the Boldon James Data Classification solution, and other Data Security technologies.
Optional Related services
Learn how we can help you implement data classification to reduce the chance of a data breach, and meet compliance with EU GDPR and the UK DPA (Data Protection Act).